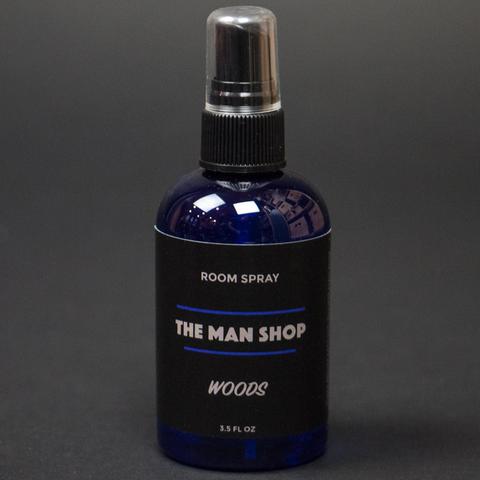 Woods Room Spray
Ok gentlemen. We'd like to talk about smell. Go ahead, you be you. But when guests are coming by your place, it's best to make it as inviting as possible.
A candle is one way, and our Man Shop candles are incredible Man-scents. But if you need a quick freshen up, a Room Spray is the only way to go. Keep this in your bedroom, bathroom, or living room. One spray is all you need for great freshness- a little more when the situation calls for it.
Made in the same great scents as The Man Shop candles, the Woods room spray takes on a walk through the Pacific Northwest. With notes of Blue Spruce, Cedar, Fraser Fir, and Pine, it's a nice woodsy scent that will bring the outdoors inside to your space.
4 ounce Spray Bottle.
IMPORTANT- Keep away from open flame. Do not store at temperatures above 175F degrees. As this room spray contains essential oil fragrance, it's not recommended as a fabric freshener as it may stain clothing- test before use. Do not ingest.
MADE IN THE USA